Eye Creams – Elixirs or Placebos?
The science and facts about eye creams.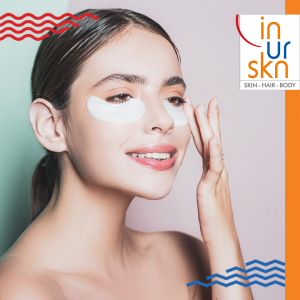 Why do you look so tired all the time?
Your eyes make you look much older than you are.
Have you been crying?
These are some of the questions and statements that a lot of my patients come across on a daily level. And one of the primary reasons for these statements is the condition of the skin around their eyes. And obviously, with a problem so prolific, there are just a whole lot of over the counter solutions available that promise miracles.
To truly understand if these eye creams work, it is first important to understand what exactly causes under-eye skin problems?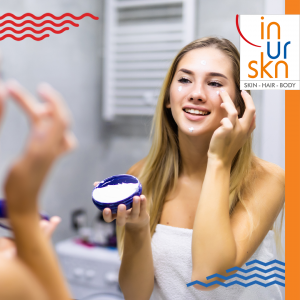 So what goes wrong with the skin under and around your eyes?
The main reasons for under eye skin issues are:
The skin under your eyes is very delicate and thin, with very little subcutaneous fats. As a result it is also the most prone to damage by ageing, lifestyle choices like smoking and environmental factors like sun exposure, dry air etc.
Also as you age you bone density decreases and the structure of the face becomes hollow, especially around your eyes and cheeks.
Both these factors lead to damage to the skin under your eyes as follows:
The blood vessels in the thin skin under the eyes are very fragile and they tend to leak blood components into the skin, which on degradation cause pigmentation.
There is also poor blood circulation which further causes a reduction in the speed at which structural cells like collagen, elastin etc. are replenished. This causes the skin to lose its elasticity and firmness and the fat to move lower under the eyes.
The loss of bone structure also causes the skin to droop and wrinkles to form.
In addition lifestyle choices like consumption of excess alcohol, excess salt in diet etc. can also cause water retention under the eyes.
Did you know, not all people have the same skin problems around their eyes?
The different types of issues patients experience are:
Puffiness under the eyes.
Pigmentation under the eyes.
Volume loss under the eyes.
Wrinkles and Lines around and under the eyes.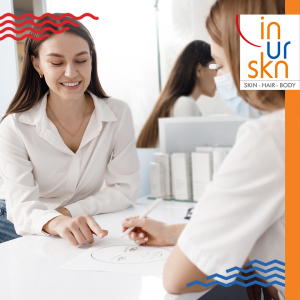 So what is the solution?
Based on some limited studies and empirical evidence, I strongly believe that eye creams do work. But you will need to find one with the correct set of ingredients that work for your condition. A dermatologist will be able to help you with the same.
It also helps to understand which ingredients of an eye cream can help your specific issue.
If you are experiencing pigmentation under your eyes, your best bet are under eye creams with anti-oxidants like vitamin c derivatives or glutathione, which reduce the oxidative stress on your skin and help reduce pigmentation.
If your primary concern is wrinkles and lines then you need to choose a serum or cream which carries collagen boosters like retinoids (vitamin A derivatives), which will help improve the structure and elasticity of your skin.
Also, most eye creams will carry an ingredient like caffeine, vitamin k, etc. that boost the blood circulation in your skin. This will definitely help with puffiness under your eyes and all other issues.
Also, no matter what eye cream you choose, it should have a healthy amount of ingredients that help to moisturize and improve the barrier function of your skin. These are generally some form of compounds of hyaluronic acid and collagens.
Also, it is interesting to note that you will have limited success with eye creams for volume loss and hollowness. The best mechanism for solving this would be hyaluronic acid injectable treatments done in your dermatologist's clinic.
I hope this article will help you choose an eye cream that works for your needs and get rid of your dark circles and pesky questions.
Disclaimer:
The objective of this article is to educate the reader and help them make wiser choices under the guidance of a trained dermatologist. It is not meant to be used by patients for self-diagnosis or for avoiding proper medical treatment. The images used in the above blog are only for visual representation purposes. Actual procedures and results may vary from patient to patient.
About Dr. Sejal Saheta and InUrSkn:
Built on more than a decade of experience of Dr. Sejal Saheta, we are an honest and affordable skin and hair care clinic in Powai, Mumbai. Our goal is to make each patient comfortable and happy with their appearance with the least amount of intervention.
Dr. Sejal Saheta has dual degrees of MD and DNB in dermatology and venereology and has worked alongside some of the senior-most doctors at the largest hospitals in Mumbai.
Located in Powai, InUrSkn is the largest skin and hair clinic in the central suburbs of Mumbai and offers the latest technology in the safety of world-class infrastructure.
We are happy to be a part of your journey to reach your health goals. If you think we have been able to help you, please do review us:
On Practo: http://prac.to/vkpj
On Google: https://goo.gl/zHfACo
How can Dr. Sejal and InUrSkn help?
No matter what your skin and hair needs, Dr Sejal Saheta ensures personal attention to each patient and creates customized and scientifically-backed treatment plans for each patient. Through her years of experience and use of technology at her clinic (InUrSkn – Skin and Hair Clinic) located in Powai, Mumbai, she has been able to consistently deliver great results in the field of dermatology and trichology to thousands of patients. All of the above is done with the best-in-class machines within the comfort and safety of world-class infrastructure.