Permanent Laser Hair Removal
Laser is high intensity light of a particular wavelength in the infrared spectrum (invisible light). The wavelength of a Hair Removal Laser is such that it affects the melanin in the hair follicle, thereby destroying the hair follicle.

The Lasers used @ INURSKN are of the highest quality with very high speed of hair removal. These Lasers are Diode Lasers – which are far more efficient at hair removal than any other form of laser. At the same time FDA approval ensures that the patient is safe and the process is absolutely painless. The Laser is delivered through a probe which is cooled below 0 degree centigrade, to ensure that there are no burns and least amount of discomfort on the treated area.

Most importantly, you will find that @INURSKN which is located at Powai, Mumbai has trained and qualified doctors who supervise the procedure and ensure patient comfort and safety at all times.

Being true to our motto of being honest and affordable, you will find the pricing of our laser hair removal procedure to be extremely affordable and at the same time you will find our quality to be the highest.
---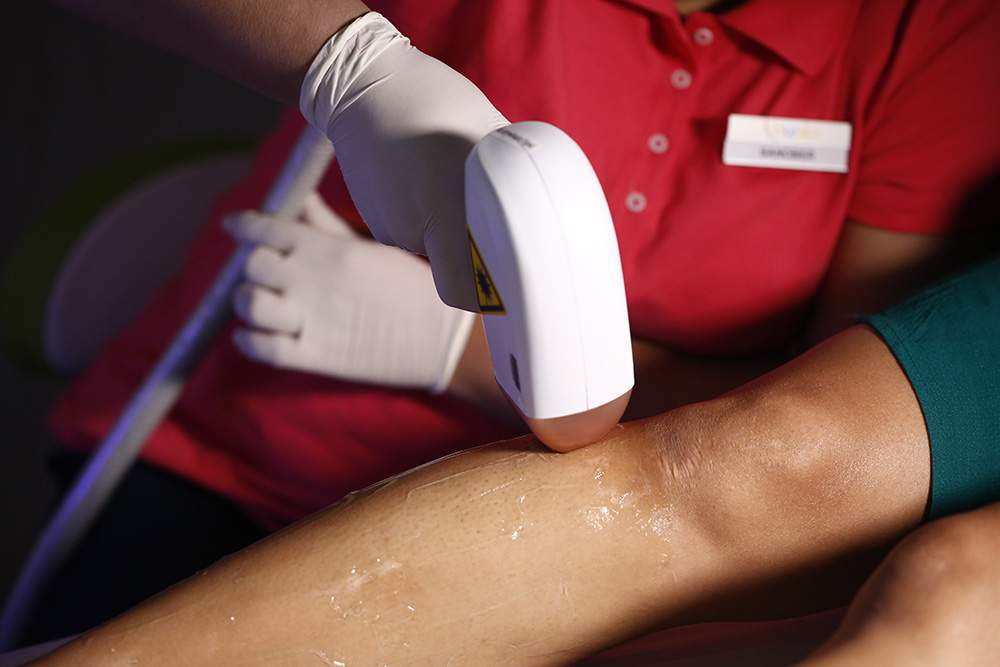 The Procedure:

After consultation and through assessment of skin and hair type doctors at our clinic will recommend a treatment plan. In cases of excessive hair growth the treating doctor may also recommend a blood test or sonography if required before start of treatment.

The procedure starts with the treatment area being cleaned and shaved. After which a cooling, soothing gel is applied on the area to be treated and using a laser probe the aesthetician under supervision of a doctor starts treating the affected area. The intensity and speed of treatment is varied by the doctor based on patient comfort and results observed.

Post procedure a minor redness and discomfort may persist for up to a few days. But the same is safe and does not cause any down-time. Post procedure care is minimum and is generally advised by our doctors based on results and conditions.
Conditions Treated
Upper Lips, Chin, Jaw Line, Side Locks, Forehead, Neck
Arms
Legs
Under Arms
Bikini Line
Torso
Results Expected:

It is important to understand that this is a medical procedure and results will vary from individual to individual based on age, diet, lifestyle, individual's constitution and the exact condition an individual is suffering from.

However the general results are a substantial reduction in growth rate of hair over a period of time. Eventually almost all hair is permanently removed with very little regrowth.

Frequency of Treatment:

Multiple sessions, ranging from 4 to 6 are typically needed for the hair growth to subside. The treatments are typically planned 1 month apart.