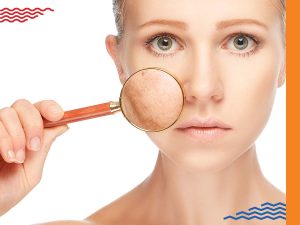 Don't be patchy about skin pigmentation
Before getting into skin pigmentation problems, it's important to understand what pigmentation is. In this context, pigmentation refers to our skin colour. Our bodies produce melanin, which is a pigment that gives our skin its colour. A skin pigmentation related problem is one that affects the colour of our skin. There are two types of skin pigmentation — Hypopigmentation (white or light-coloured patches) and Hyperpigmentation (dark coloured patches). However, normally when people talk about pigmentation, they are talking about hyperpigmentation.
What is hyperpigmentation?
Hyperpigmentation is a very common condition, where certain areas of the skin become darker than the rest. This darkness is caused by excess melanin deposits.
Why do you get hyperpigmentation?
1) It's hereditary
2) Excessive sun exposure
3) Hormonal imbalance (PCOS, thyroid)
4) Ageing
5) Post-acne or after any other skin conditions
6) Constant rubbing or scratching of an area
7) Pregnancy
8) Certain medications
9) Smoking
10) Vitamin deficiencies
How does hyperpigmentation manifest itself?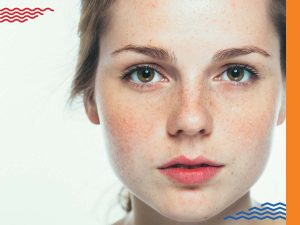 Freckles and lentigines: While they look cute, these small, light brown spots are actually a form of hyperpigmentation, occurring on sun-exposed areas (mainly the face).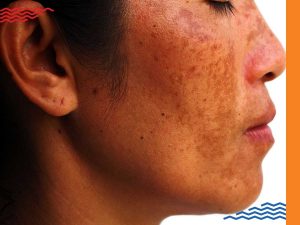 Melasma: These are butterfly shaped dark patches on the cheeks, nose, and sometimes on the forehead.
Tanning or darkening of skin: Exposing your skin to too much sun? You'll probably be familiar with this generalised darkening of the exposed areas.
Patchy/Uneven Skin Tone: As the name suggests, this refers to localised darkening of the skin, giving it a patchy appearance.
Post-inflammatory hyperpigmentation: This usually occurs post acne marks, burns and wounds.
How do you prevent it?
As the old adage goes, prevention is better than cure. Here are a few things you can do and avoid to prevent pigmentation:
– Make sunscreens, sunglasses, scarves and hats your best friends to protect yourself from the sun.
– Don't rub, or scrub or try to clean the pigmented area; that just darkens it further.
– Minimise smoking and alcohol consumption as much as you can (and if possible, quit).
– Avoid all home remedies and over the counter topical application. At best, they won't work. Worst case though, the pigmentation will increase further.
Is it treatable?
With the right dermatologist, Hyperpigmentation can be treated with:
Medications (oral and topical)
Aesthetic procedures that target melanin in the skin
Medications: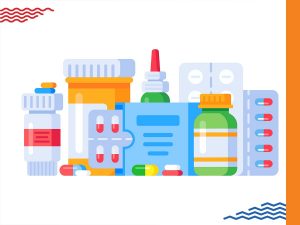 The oral medications used for treating hyperpigmentation largely contain antioxidants and some active ingredients. These work by
Removing toxic radicals
Reducing inflammation
Reducing melanin production
Promoting collagen formation
And in turn, they help reduce fine lines, fine wrinkles and pigmentation.
On the other hand, topical creams work by targeting pigmentation and affecting the melanin reducing its production, directly.
What to expect from topical and oral medications?
Whether it's oral or topical, the medications' effects vary based on the person's exact condition and its severity. However, these are always the first line of treatment for pigmentation problems, and they show definite results with practically no side effects. While the medications will start working immediately, the results will only be visible after 2 to 3 months of consistent usage. It is important to remember however, that with these treatments, regular use and patience is key.
What if I am unhappy with the results?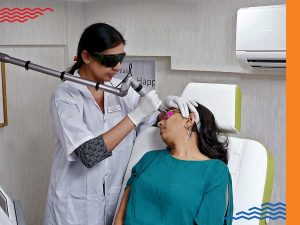 If you aren't happy with the results, there are many aesthetic procedures that are used to treat pigmentation related conditions, and some of these are extremely effective. However, it is a lot to cover under this blog, and I will write about it soon.
In case you suffer from or are worried about having any of the above conditions, reach out to a dermatologist, who can diagnose your exact condition and set out an exact line of treatment for you. Even during the lockdown, online consultation is getting popular by the day. A good dermatologist can help diagnose these with the correct set of questions and visual inspection even with an online skin consultation.
The Personal Touch
Our Online Doctorcare service, The Personal Touch, allows you to meet with Dr. Sejal for any of your skin and hair related problems, from the comfort of your home. It's extremely easy, it's totally safe, and it gives you the kind of personalised attention InUrSkn is known and loved for.
Whether it's a detailed phone call supported with pictures or a video call, Dr. Sejal will bring her personal approach to each consultation, to ensure that your problem gets resolved in the best manner possible.
Get a skin or hair consult easily and according to your convenience, by clicking here or calling us on 9819286930 / 9326028277
About INURSKN:
Built on more than a decade of experience of Dr. Sejal Saheta, we are the honest and affordable skin and hair care clinic. Our goal is to make each patient comfortable and happy with their appearance with the least amount of intervention.
Here qualified and trained doctors, equipped with the latest technology, conduct and supervise all procedures in strict adherence to protocols developed by Dr. Saheta.
We are happy to be a part of your journey to reach your health goals. If you think we have been able to help you, please do review us:
On Practo: http://prac.to/vkpj
On Google: https://goo.gl/zHfACo
Disclaimer:
This article is one in a series of articles on skin conditions by Dr. Sejal Saheta – MD, DNB – Dermatology and Venereology. The objective of this series is to educate the reader and help them take precautions against various skin conditions they come across on an everyday basis. These articles are not meant to be used by patients for self-diagnosis or for avoiding proper medical treatment. The images used in the above blogs are just for the visual representation of the treatment results may vary from patient to patient