Age is Just a Number You Choose – Anti Ageing Treatments that are trending
Continuing with my previous post, I thought it would be a good idea to create a post which kind of acts like a quick reference guide for all my patients who are seeking anti-ageing treatments.
I always find it pertinent that whenever I write such an article to mention; that before you engage in an anti-ageing treatment always focus on two things:
Am I living a healthy lifestyle? As there are no substitutes for this.
Do I need this help? On this, I want to assure all of you that we at INURSKN focus on helping patients get comfortable in their skin with the least amount of external intervention.
So back to my quick reference guide of anti-ageing treatments…
I would like to divide anti-ageing treatments into two parts:
Part A – General skincare treatments which can be engaged in irrespective of age, but have a more pronounced effect on aged skin.
Part B – Treatments that focus on specifically reducing or removing wrinkles, sagging skin or reduction in volume.
Part A – What treatments work best for getting a healthy glowing skin.
Laser Skin Rejuvenation
Laser is high-intensity light of a particular wavelength in the infrared spectrum (invisible light). Based on the wavelength of the laser the effects of laser vary. Lasers used in skin rejuvenation or toning, work by affecting and destroying the melanin in the skin. Laser Skin Rejuvenation or Laser Skin Lightening/whitening is, in my opinion, the best available treatment when it comes to toning of the skin. Here is a detailed article that I wrote some time back on Laser Skin Rejuvenation
Here is a detailed article that I wrote some time back on Laser Skin Rejuvenation.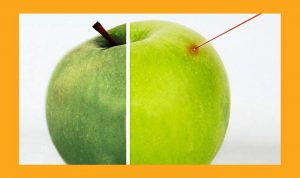 Microdermabrasion (Skin Resurfacing / Skin Polishing)
Microdermabrasion or MDA is the process in which the skin is exfoliated (removal of dead skin cells) by means of two possible mechanisms. The first procedure is where using a diamond-tipped probe gentle exfoliation of the skin is done. At the same time, the probe sucks away the dead cells using a vacuum. The second process uses crystals which are emitted by the probe to rub away the outer layer of the skin. Even in this case, the crystals are immediately vacuumed off by the probe. Get detailed info on microdermabrasion procedure.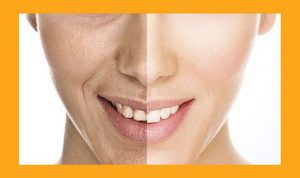 Medical Peels
Chemical Peels are nothing but solutions with content such as lactic acid, applied to the skin to remove the dead skin cells and stimulate the production of new skin cells and collagen formation. The chemical peels cause a controlled injury to the skin. This leads to wound healing which in turn regenerates new smoother and softer skin, hence improving skin tone and texture. Get detailed info on medical peels procedure.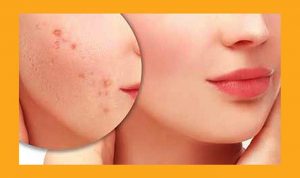 Ionization (Ion Therapy)
The procedure involves the delivery of medication, serum or peels into the deeper layers of skin by means of stimulating the skin during the application of the said medications. This stimulation and hence effect is achieved by means of using a special-purpose device for inducing a low intensity galvanic (ionic) current into the skin at the time of treatment. Because of this stimulation, the medication is delivered much deeper into the skin than a normal application. The result is an instant lasting glow. Get detailed info on Ionization procedure.
(Vampire Facial)
For lifeless dull skin, this is probably one of the best treatments available. The idea with a Vampire Facial or vampire facelift or Glow Facial is to infuse serum on affected areas. This, in turn, stimulates new cell growth and also collagen generation. Also with this procedure, there is an increase in the overall blood circulation in the face leading to a far more lively and supple skin. Get detailed info on Vampire Facial procedure.
Meso Glow Facial
Over a period of time, as we age, our skin becomes aged and loses its elasticity and overall health. This is often aggravated by exposure to sun, pollution, unhealthy lifestyle choices etc.
Meso Therapy for skin is a mechanism which is used to revitalize the skin by means of injecting growth factors into the skin. The growth factor affects the collagen formation process and hence increases the overall health of the skin including elasticity, moisture retention etc. such that a visible glow is seen. Get detailed info on Meso Glow Facial procedure.
Scar & Marks Removal by Micro-Needling
Often Scars are left on our skin due to young age acne, accidents or infections like chickenpox. These scars can be reduced by treatment with a dermatologist. The dominant way of treatment involves a procedure called micro-needling (micro needling). In micro-needling, a device like Derma Roller or Derma Pen is used which consists of multiple 'microneedles' which when used on the skin causes controlled wounding of the skin which in turn helps the production of more collagen. Collagen is a protein in the skin which is responsible for tightness of the skin. This collagen formation helps in healing of the scars. Get detailed info on Micro-Needling procedure.
Medical Facials
Medicated facials are not just regular facials. These are in fact a combination of treatments based on the requirement of one's skin. These medi-facials are planned by the dermatologist based on the condition of the skin and the result required. They involve a mix of procedures like Skin Polishing, Medical / Chemical Peels, Peel-Off Masks, Laser Skin Toning, Iontophoresis etc.
Part B – What treatments best work to help you get rid of wrinkles, sagging skin and reduction in volume.
Bo – tox (Botu-linum-toxin)
This is a purified protein which acts by blocking nerve impulses to the muscles, thereby weakening their contraction, thus reducing wrinkles and fine lines. The process is rather simple and extremely safe when it is done by a qualified dermatologist. Here is the detailed article that I wrote on bo-tox.
Dermal Fillers
These consist of Hyaluronic Acid (HA). HA is the most important substance in maintaining collagen and elasticity of skin and hydration. With age naturally occurring HA starts depleting, leading to loss of volume, drooping / sagging skin and deepening of facial lines. Dermal Fillers merely help restore the HA levels and bring about fullness in the treated areas. Get the detailed info on dermal fillers procedures.
HIFU Facial
HIFU stands for high intensity focused ultrasound. Which means that ultrasound waves are concentrated and with the help of a probe directed on the skin. This ultrasound 'beam' acts on the lower / deeper layers of the skin activating collagen generation without affecting the upper layers of skin or surrounding tissue in any manner. Collagen is a protein that provides structure to the skin. The increase in collagen results in tighter, firmer skin with fewer wrinkles. Here is the detailed article that I wrote on HIFU
On a parting note: Ageing and its signs are inevitable; we all face it in our life sooner or later. A doctor's job is to make this 'condition' just a little better and make their patients happier. These procedures, that we dermatologists perform are sometimes just those little boosts we all need to make life a little happier and be confident.
About INURSKN:
Built on more than a decade of experience of Dr. Sejal Saheta, we are the honest and affordable, skin and hair care clinic. Our goal is to make each patient comfortable and happy with their appearance with the least amount of intervention.
Equipped with the latest technology, here qualified and trained doctors conduct and supervise all procedures in strict adherence to protocols developed by Dr. Saheta.
We are happy to be a part of your journey to reach your health goals. If you think we have been able to help you, please do review us:
On Practo: http://prac.to/vkpj
On Google: https://goo.gl/zHfACo
Disclaimer:
This article is one in a series of articles on skin conditions by Dr. Sejal Saheta – MD, DNB – Dermatology and Venereology. The objective of this series is to educate the reader and help them take precautions against various skin conditions they come across on an everyday basis. These articles are not meant to be used by patients for self-diagnosis or for avoiding proper medical treatment. The images used in the above blogs are just for the visual representation of the treatment results may vary from patient to patient