Be spot on with your anti-acne regimen 
Prevent acne breakouts with these simple things.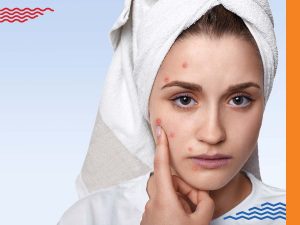 While I have previously written about acne (you can read my older article here), I think it's time to revisit the basics of dealing with acne. Despite being among the most widespread skin conditions that almost everyone develops at some point in their lives, you will be surprised to know that even today, most people have to be educated about the basic, most important steps that need to be taken to curb acne.
My previous post addressed how:
Acne is predominantly a hormonal condition.
Acne is aggravated by stress, hot and humid environment, etc
Acne has a very weak co-relation to your diet.
I hope this post serves as a quick list of dos and don'ts for someone who suffers from this bane. So, if you have acne, you should start with these:
Wash your face twice a day with a mild face wash. This is necessary to remove excess oil and dead skin cells. However, remember that excess washing may cause dryness.
Don't scrub your face. If you have acne, scrubbing will aggravate inflammation and increase pigmentation.
Don't pick on or squeeze your acne. This causes more harm than good as it often enables acne-causing bacteria to spread across the face.
Use makeup sparingly. Use products that are oil-free or non-comedogenic. Always remove makeup before going to bed. Makeup products tend to block pores, which leads to acne.
Avoid using over-the-counter creams. They may give good results while in use, but once you stop using them, your acne may flare up again and cause further skin damage.
Avoid home remedies like multani mitti, haldi, etc. Some of these tend to cause reactions that may lead to skin pigmentation.
Stress causes hormonal imbalance, which in turn leads to breakouts. You need to unwind, exercise and meditate to have a healthy body and healthy skin.
The next few suggestions may seem counterintuitive and are definitely unlike the traditional suggestions that may have come your way. However, I have been helping patients deal with acne for quite some time now, and I think these are effective and thus, worth trying:
Avoid using oil on your scalp and face for moisturising and conditioning. Although the oil does have these properties, it also creates an environment that is conducive to the proliferation of bacteria and further inflammation.
Eat whatever you like! Just make sure you follow a healthy diet. There are no foods that can cause breakouts in most people. In rare cases, breakouts may be caused by dairy products in certain individuals, but that can be attributed to conditions like lactose intolerance, food allergies, etc. Don't let that dictate your diet.
Moisturise your skin regularly, especially in areas on your face that feel dry. Some acne medications and creams also cause overall skin dryness. It is safe to moisturise affected areas.
Use sunscreen before stepping out. Sun exposure is among the most common causes of skin damage and inflammation.
In case you suffer from or are worried about acne, reach out to a dermatologist, who can set out an exact line of treatment for you. Even during the lockdown, online consultation is getting popular by the day. A good dermatologist can help diagnose and treat conditions like acne, with the correct set of questions and visual inspection during an online consultation session.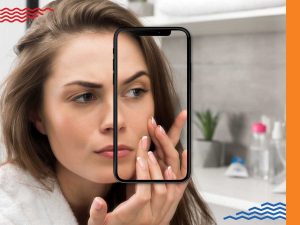 The Personal Touch
Our Online Doctorcare service, The Personal Touch, allows you to meet with Dr. Sejal for any of your skin and hair related problems, from the comfort of your home. It's extremely easy, it's totally safe, and it gives you the kind of personalised attention InUrSkn is known and loved for.
Whether it's a detailed phone call supported with pictures or a video call, Dr. Sejal will bring her personal approach to each consultation, to ensure that your problem gets resolved in the best manner possible.
Set up a skin or hair consultation easily and conveniently, by clicking here or calling us on 9819286930 / 9326028277
About INURSKN:
Built on Dr. Sejal Saheta's experience of over a decade, we are the honest and affordable skin and hair care clinic you need and deserve. Our goal is to make each patient comfortable and happy with their appearance, with the least amount of intervention.
Our qualified and trained doctors, equipped with the latest technology, conduct and supervise all procedures in strict adherence to protocols developed by Dr. Sejal.
We are happy to be a part of your journey to reach your health goals. If you think we have been able to help you, please do leave a review on:
Practo: http://prac.to/vkpj
Google: https://goo.gl/zHfACo
Disclaimer:
This article is one in a series of articles on skin and hair care related conditions and treatments by Dr. Sejal Saheta – MD, DNB – Dermatology and Venereology. The objective of this series is to educate the reader and help them take precautions against various skin conditions they face on a regular basis. These articles are not meant to be used by patients for self-diagnosis or as a replacement for professional medical treatment. The images in the above article have been utilised for the purpose of visual representation and are indicative in nature. Actual treatment results may vary from patient to patient.