My career path and people who inspired & supported me
When it comes to my career, I have been very lucky on the family front. My father is an accountant by profession and he took substantial loans to help me complete my medical education. In fact, I continued my studies for my masters after marriage and my in-laws and husband were also extremely supporting of my desire to excel in my chosen profession. In fact, being a part of a business family inculcated a desire in me to start my own practice during my early days of my career itself.
During my education, I was blessed that I got trained under probably the best dermatologist at the time in the country. He has been a fatherly figure to me who helped me cultivate my curiosity and also helped me build resilience even through failure.
Through my professional career, I worked with senior male doctors who did push me to take on more than what I thought I was capable of and which today has helped me immensely in my own practice.
The only part of my career that I was not very fond of, was working in a corporate environment where there were measurements of metrics that I do not personally ascribe to. I personally believe that the medical profession needs more humane metrics rather than run of the mill corporate metrics.
Having said this, all of this has shaped my life and career, and today I run a practice that prides itself on being an honest clinic, where we are able to put our patients first and financial metrics are seen more as a byproduct of the good work we do.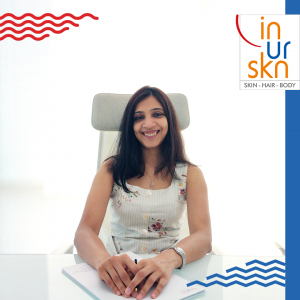 Inspiring my team
Today, in a leadership position where I am responsible for my team, I strongly believe in the principle of 'leaders eat last'. Even though the pandemic we had to close down our cosmetology services for quite some time in addition to the natural drop in the number of people seeking dermatology intervention. We ensured that we were able to support our team members through the pandemic without affecting their payouts in any manner.
I truly believe that it is actions like these that allow my team to feel protected and know that I will always stand by them through thick and thin. And it is only when they feel safe and composed that they will be able to own up to all they can and care for the patients that they attend to.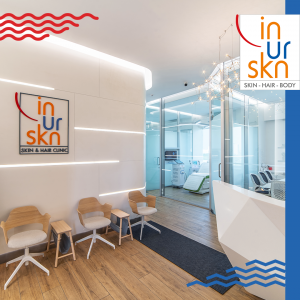 Women Empowerment
I sincerely believe that whether it is women or any group of people which is marginalized, the roots of the issue lie in the social constructs that we are all a part of. Merely addressing one aspect of the construct does not solve the problem. I believe that we can make meaningful progress only if we as a people (men and women) start addressing biases that are built into our society at all levels.
I sincerely think that we need to start with tweaking things at a grass root level like our education system. So that we can actually address the questions of conscious and unconscious bias at much early stage of our lives.
I also believe that we cannot make an effective change without involving all the stake holders in a discussion. Unfortunately, a lot of women empowerment discussions sound more like 'us versus them' rather than how all of us can come together to solve for issues.
Having said all of this it does not mean that we all give up on all that we can do today.
As an example I sincerely think that our organizations need to offer a lot more flexibility to their employees so that they can actually fulfill their personal and career goals both. Also it is the responsibility of each and every one of us who is aware and sensitized to these issues to address it in every walk of our life. Be it in the capacity of a boss, a parent, a spouse and so on, if we are empowered in any way in any relationship we should definitely point out and try to correct biases that we can identify.
Disclaimer:
The objective of this article is to educate the reader and help them make wiser choices under the guidance of a trained dermatologist. It is not meant to be used by patients for self-diagnosis or for avoiding proper medical treatment. The images used in the above blog are only for visual representation purposes. Actual procedures and results may vary from patient to patient.
About Dr. Sejal Saheta and InUrSkn:
Built on more than a decade of experience of Dr. Sejal Saheta, we are an honest and affordable skin and hair care clinic in Powai, Mumbai. Our goal is to make each patient comfortable and happy with their appearance with the least amount of intervention.
Dr. Sejal Saheta has dual degrees of MD and DNB in dermatology and venereology and has worked alongside some of the senior-most doctors at the largest hospitals in Mumbai.
Located in Powai, InUrSkn is the largest skin and hair clinic in the central suburbs of Mumbai and offers the latest technology in the safety of world-class infrastructure.
We are happy to be a part of your journey to reach your health goals. If you think we have been able to help you, please do review us:
On Practo: http://prac.to/vkpj
On Google: https://goo.gl/zHfACo
How can Dr. Sejal and InUrSkn help?
No matter what your skin and hair needs, Dr Sejal Saheta ensures personal attention to each patient and creates customized and scientifically-backed treatment plans for each patient. Through her years of experience and use of technology at her clinic (InUrSkn – Skin and Hair Clinic) located in Powai, Mumbai, she has been able to consistently deliver great results in the field of dermatology and trichology to thousands of patients. All of the above is done with the best-in-class machines within the comfort and safety of world-class infrastructure.