Don't be in the dark with dark circles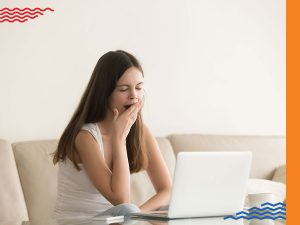 Dark circles are the most commonly experienced skin condition and the reasons for it can be both physiological or environmental.
Why do I have dark circles?
Here is a quick look at some of the dominant reasons for under eye dark circles:
Genetic or hereditary: Dark circles tend to run in the family and can have a genetic basis.
Sometimes because of constant rubbing or scratching during a bout of eczema or rashes or allergies around the eye area, pigmentation around the eye area can increase.
Age reduces natural fat and collagen, which results in loss of elasticity of skin thus often leading to dark circles.
Sometimes superficial blood vessels in this area combined with thin skin give a purplish hue.
With age, the tear troughs (depression under the eyes) increases making the area appear almost hollow. This along with thin skin and loss of fat causes a shadow effect that feels like darkening or pigmentation under the eyes.
Fluid accumulation around the eyes due to medical conditions or crying can also lead to pigmentation.
UV rays from sun exposure cause tanning of all exposed areas, but the skin under the eye is thin gets affected the most.
Certain eye drops can also cause pigmentation under the eye.
Lack of sleep, stress, hormonal changes can also contribute to the darkening of the under-eye area.
Excess smoking and alcohol use further aggravate underlying dark circles.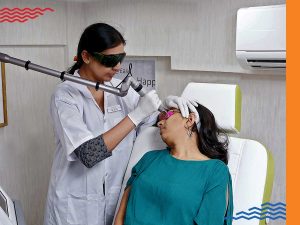 Can I prevent dark circles?
There are quite a few things that you can do and things you can avoid to prevent dark circles. Here's a quick list of the same:
– Make sure to protect yourself from the sun with sunscreen and protection gear like sunglasses, scarves and hats.
– Get enough sleep.
– Avoid rubbing your eyes too often.
– Patients often try to scrub the pigmentation away. This in fact worsens the problem.
– If you must engage in smoking or alcohol consumption, minimize. The ideal quantity for these is always '0'
– Most importantly – De-stress
– Please do not use home remedies and over the counter topical applications – In the best case they will not work, the worst case they will further increase the pigmentation. I often tell my patients that cucumber makes for a great salad ingredient and a terrible skin treatment.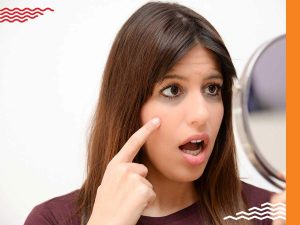 Are there solutions for this problem?
Fortunately, there are quite a few treatments available for treating under eye dark circles. However, the effectiveness of the treatment depends on the primary reason for the dark circles.
For example:
Pigmentation caused due to rashes or eczema is treatable with medications.
On stopping certain eye drops which may have caused pigmentation, the darkening reverses in a few months' time without any external intervention.
But when it comes to genetic and structural causes, we can reduce and manage dark circles but it's extremely difficult to eliminate them without external intervention. Typical line of treatment that is taken is in the following order:
Topical preparations containing de-pigmenting agents are used to help in the reduction of darkness.
This can be augmented with Chemical Peels Treatment. Chemical Peels are certain solutions applied under the eyes for a few minutes and then washed. These are very safe and extremely effective. You can read more about chemical peels here.
Lasers, especially Q switched NdYAG laser which targets the melanin in the skin has very good results. Laser skin rejuvenation is one of the most popular techniques used by dermatologists. You can read more about the same here.
If the under-eye dark circles are because of hollowness under the eye then fillers are the most effective form of treatment. Fillers consist of hyaluronic acid and help regain lost volume and hence removing any shadow effect. You can read more about dermal fillers here.
As a matter of fact it also helps to target skin rejuvenation procedures at the entire face and not just the dark circles as it helps improve the overall tone of skin taking attention away from dark circles. You can read more about various skin rejuvenation procedures here.
What should you expect from these treatments?
As mentioned above, based on the primary reason for your dark circle you can expect a complete vanishing of the dark circles if you have dark circles induced by a medical condition or use of certain medications. But in the case of structural and genetically caused dark circles, you can expect lightening of the area and which will need some patience. Depending on the exact condition it can take between 3 and 4 months to start seeing visible improvements. Definitely in this case continued treatment ensures continued improvement.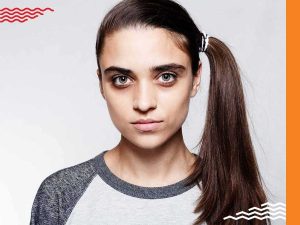 Am I a candidate for these treatments? Can I get help for this from the comfort of my home?
A detailed online consultation for dark circles with Dr. Sejal will definitely help you get started on your journey towards the reduction and elimination of under-eye dark circles. While our clinic is one of the best in terms of safety standards, we do encourage you to use an online consultation mode which we have refined to the highest degree to make it virtually the same as a physical consultation.
An online consultation will help Dr. Sejal understand the exact reasons for your dark circles and start you off on proper oral and topical medications for the condition. In addition, based on your comfort you may visit our clinic for one of the more advanced treatments that we offer from peels to lasers to help you with the condition.
The Personal Touch
Get the best treatment for dark circles in Mumbai with Dr. Sejal Saheta, and the online doctor care service, The Personal Touch, no matter where you are.
Our Online Doctorcare service allows you to meet with Dr. Sejal for any of your skin and hair related problems, from the comfort of your home. It's extremely easy, it's totally safe, and it gives you the kind of personalised attention InUrSkn is known and loved for.
Whether it's a detailed phone call supported with pictures or a video call, Dr. Sejal will bring her personal approach to each consultation, to ensure that your problem gets resolved in the best manner possible.
Call 9819286930/9326028277 now to book an online or offline appointment with Dr. Sejal
About INURSKN:
Built on more than a decade of experience of Dr. Sejal Saheta, we are the honest and affordable skin and hair care clinic. Our goal is to make each patient comfortable and happy with their appearance with the least amount of intervention.
Here qualified and trained doctors, equipped with the latest technology, conduct and supervise all procedures in strict adherence to protocols developed by Dr. Saheta.
We are happy to be a part of your journey to reach your health goals. If you think we have been able to help you, please do review us:
On Practo: http://prac.to/vkpj
On Google: https://goo.gl/zHfACo
Disclaimer:
This article is one in a series of articles on skin conditions by Dr. Sejal Saheta – MD, DNB – Dermatology and Venereology. The objective of this series is to educate the reader and help them take precautions against various skin conditions they come across on an everyday basis. These articles are not meant to be used by patients for self-diagnosis or for avoiding proper medical treatment. The images used in the above blogs are just for the visual representation of the treatment results may vary from patient to patient