Keep your tresses summer ready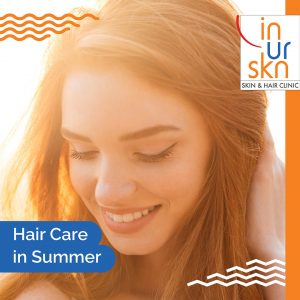 It's no secret that the summer sun can damage your skin. And while you go out of your way to protect your skin, your hair gets left behind in the process. Which means hair which started out perfectly summer-ready, finds itself dull, lustreless and frizzy mess within a few weeks.

So, how does the summer affect your hair?
The sun's UV rays dries out the hair shaft and roughens the cuticle (yes, the outer layer of the hair shaft is called the cuticle). The sun also affects the cortex (the inner core of the hair), which leads to pigmentation loss and protein degradation, causing severe hair damage.
Add sweat and dust to that, and all you get is dandruff, split-ends, hair fall and your hair's arch-nemesis, frizz.
Ditch the frizz

Frizz is nothing but your dry and parched hair soaking up the air's extra humidity (yay, summers), which makes the shaft swell, leading to breaks in the cuticle. Therefore, the hair puffs up and you get stuck with the frizz.  
Swim away from danger
While swimming may be your favourite pastime during the summer, be warned that salt water (for the ocean/sea babies) and chlorine are detrimental to your hair. They strip your hair of its natural oils, dying it out and making it vulnerable to future damage. Your regular shampoo can also help reduce the damage from the chlorinated water after your swim. Keep your hair protected from the sun and chlorine before jumping in by applying a leave-on conditioner or oil.
Make your locks summer ready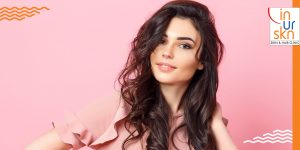 The sun might not be great for your hair, but here's how you can help your hair beat the summer heat and look gorgeous throughout the season
1.No cosmetics
Avoid any and all cosmetic hair treatments, be it at the salon or at home, including too much hair colour, as that causes a lot of damage.
2.Condition, condition
A rinse-out conditioner is the best way to restore your hair's moisture that the sun dries out in the summer. Before a swim, use a leave-on conditioner and don't forget to wear a swimming cap.
3.Careful how you shampoo
The summer heat makes your hair sweaty and greasy. And if you are using a lotion for treating hair fall, then you're no stranger to the fact that it makes your hair sticky. Washing your hair frequently with shampoo unfortunately ends up drying out your hair further. So, wash your hair 2-3 times a week with a moisturising shampoo to make sure your hair stays soft and gorgeous.
4.Go gentle with the towel
Rubbing your hair with a towel causes friction, which in turn causes hair breakage. To keep your locks intact, try pat drying your hair and be gentle while combing it out.
5.Stay cool
Steer clear from the blow-dryer, flat irons and curling irons. Wash your hair and give it at least 30 minutes to air-dry fully.
6. Trim it up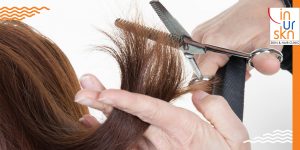 Summers are really bad for your hair tips; and split ends and dry ends are very common during this time. Trimming your hair regularly helps with those split ends and dry tips, while helping healthy hair growth.
7. Colour care
Coloured hair requires special care in the summer, especially if the colour treatment was recently done. Your hair sustains maximum damage post chemical treatments, which in turn leads to colour fading and extra hair dryness.
8.  Sun Protection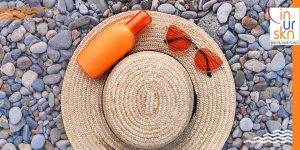 Cover your hair with a scarf to protect your hair from the scorching summer heat. You can also bring out your inner beach diva and wear a wide brimmed hat. However, the best thing to do is to avoid going out in the sun especially when it's at its peak.
9. Frizz out
Extra frizzy and dry hair this summer? Tie it up and keep the frizz at bay.
10. Choose your products carefully
Use hydrating and moisturising products to keep your hair soft and strong. Stay clear of any styling products with an alcohol base as they tend to dry out the hair and make it vulnerable to damage.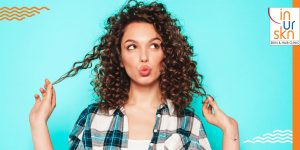 So go ahead and get ready to flaunt your gorgeous tresses this summer, without worrying about the damage.
About INURSKN:
Built on more than a decade of experience of Dr. Sejal Saheta, we are an honest and affordable, skin and hair care clinic. Our goal is to make each patient comfortable and happy with their appearance with the least amount of intervention.
Here qualified and trained doctors, equipped with the latest technology, conduct and supervise all procedures in strict adherence to protocols developed by Dr. Saheta.
We are happy to be a part of your journey to reach your skin and hair goals. If you think we have been able to help you, please do review us:
On Practo: http://prac.to/vkpj
On Google: https://goo.gl/zHfACo
Disclaimer:
This article is one in a series of articles on skin conditions by Dr. Sejal Saheta – MD, DNB – Dermatology and Venereology. The objective of this series is to educate the reader and help them take precautions against various skin conditions they come across on an everyday basis. These articles are not meant to be used by patients for self-diagnosis or for avoiding proper medical treatment. The images used in the above blogs are just for the visual representation of the treatment results may vary from patient to patient.