Online Skin & Hair Consultation 101
Does it Work?
How to choose a good doctor for online consultation?
Are there advantages to online consultation?
Since we started online consultations with The Personal Touch, we have had a few patients call in and ask us questions like:
Will I benefit from consulting a

cosmetologist online

for my skin and hair issues? 

Does online consultation for hair growth, other hair issues and skin concerns work? 

Is online skin care consultation as effective as physical consultation?
After having consulted patients online for the past 3 months, I can confidently say that consulting a cosmetologist online can help over 90% patients. Online consultation for hair growth, hair fall and other hair issues, and skin concerns has proved to be particularly effective. 
While some skin and hair issues require physical examination to get to the root of the problem, most skin and hair problems can be successfully addressed through discussion with a dermatologist supported by proper visuals of the affected area. It also helps that when it comes to dermatology problems there is a lower requirement of technology-based examinations such as the use of scanning equipment.
And to be very clear an online consultation does feel different and work a bit differently than physical consultation. But I sincerely believe that this is more a question of getting used to a newer mechanism of working. Also I believe that sometimes online consultations work better for the patients as being behind a screen takes away the inhibitions that patients have in asking questions to doctors.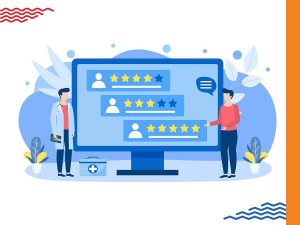 So how do I chose a good doctor for online consultation?
An online skin and hair consultation depend largely on how good is the doctor who is consulting. Look for the following things in your doctor:
1. What do the people say about the doctor?
Find a doctor who knows what they're doing. One of the best (and easiest) ways to find a good doctor is to read the patient reviews. You can ask your friends and family for recommendations. Don't restrict yourself to a doctor from your locality or city. For instance, you could find the best skin specialist online or the most suitable cosmetologist online, even if they are in, say, Mumbai, while you are in Kanyakumari.
2.What is the doctor's qualification and experience?
Skin and hair problems can have different manifestations. All manifestations of a skin or hair problem are not typical. Only a well-qualified and experienced doctor who has dealt with thousands of patients can help identify skin and hair problems which are quite often atypical.
3.Patience is Key
The doctor's patience is the key to fully understanding the problem and setting the right course of treatment. While this is true in the physical world as well as virtual, it becomes especially important in the virtual world where the video and audio quality may suffer from lag and echo.
4.Communication makes or breaks the consultation
Since the doctor's diagnosis depends on your answers, it is important that the doctor is asking you the right questions. There needs to be proper communication. Look for doctors who you are comfortable with from a language point of view. I am personally comfortable with Hindi, English, Marathi and Gujarati speaking patients.
5.Refund Assurance
Look for an assurance from the doctor that in case he or she is not able to diagnose you and provide a line of treatment, they should be willing to pay back any money they may have charged for an online consultation.
In addition to this do consider the below advantages of online consultation:
Saves Time – No need to travel to meet the doctor and wait in long queues. Online consultations happen on schedule, which makes it more convenient.
Safety – No unnecessary exposure to external environments.
Get the Best Experience – Get the best expertise from the most trusted and experienced doctors no matter where the doctor is located or where you are located.
Saves Money – Since the consultation is online, it saves the need for taking off early from work and the extra cost in travel.
Nearly Instant – With a better-planned calendar even the most experienced doctors are able to spare time for consultations online and provide same day appointments.
I hope this would help you choose the right doctor for your skin and hair problems.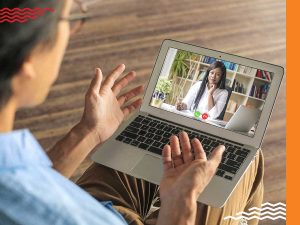 The Personal Touch
Get the best online skin care consultation and online consultation for hair growth and other hair problems, with Dr. Sejal Saheta's expertise and experience, with The Personal Touch, our Online DoctorCare service. It allows you to meet with Dr. Sejal for any of your skin and hair related problems, from the comfort of your home. It's extremely easy, it's totally safe, and it gives you the kind of personalised attention InUrSkn is known and loved for.
Whether it's a detailed phone call supported with pictures or a video call, Dr. Sejal will bring her personal approach to each consultation, to ensure that your problem gets resolved in the best manner possible.
Call 9819286930/9326028277 now to book an online or offline appointment with Dr. Sejal.
About INURSKN:
Built on more than a decade of experience of Dr. Sejal Saheta, we are the honest and affordable skin and hair care clinic. Our goal is to make each patient comfortable and happy with their appearance with the least amount of intervention.
Here qualified and trained doctors, equipped with the latest technology, conduct and supervise all procedures in strict adherence to protocols developed by Dr. Saheta.
We are happy to be a part of your journey to reach your health goals. If you think we have been able to help you, please do review us:
On Practo: http://prac.to/vkpj
On Google: https://goo.gl/zHfACo
Disclaimer:
This article is one in a series of articles on skin conditions by Dr. Sejal Saheta – MD, DNB – Dermatology and Venereology. The objective of this series is to educate the reader and help them take precautions against various skin conditions they come across on an everyday basis. These articles are not meant to be used by patients for self-diagnosis or for avoiding proper medical treatment. The images used in the above blogs are just for the visual representation of the treatment results may vary from patient to patient