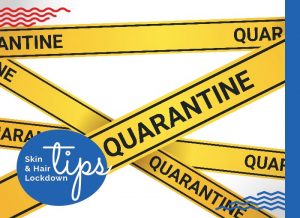 Between the global pandemic and the lockdown to get it under control, it's safe to say that 2020 has been somewhat of a roller-coaster ride. And while you are taking all sorts of precautions to keep yourself and your loved ones safe, these are affecting your skin and hair as well. However, there is a way to protect your skin and hair, without compromising on your safety.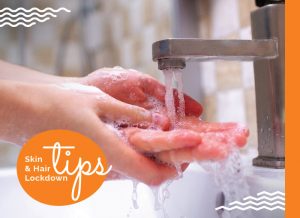 Lockdown Tip 1: To keep the virus at bay, washing your hands with soap or using sanitisers and gloves has become the new norm. While they are helping you stay safe, they also cause the skin on your hands to dry out. An easy way to assuage this is to moisturise your hands regularly, with your preferred moisturiser, or any available oil.
Lockdown Tip 2: Keeping your hair tied up when you step out reduces the chances of your hair brushing against any person or surface, which in turn reduces the need to unnecessarily wash your hair.
Lockdown Tip 3: Given the current scenario, masks have become a necessity. However, the constant use of masks tends to cause an increase in facial sweat, oiliness and bacteria. The fastest and best way to deal with this is to wash your face with a mild face wash as soon as you get home. If you wash your face frequently, skip the face wash and use only water.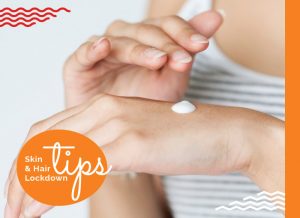 Lockdown Tip 4: Even if you have to step out for a short time, always remember to use a sunscreen. Short sun exposures are enough to cause problems such as sun burns, pigmentation and sun-spots.
Lockdown Tip 5: Make skincare a habit. While the lockdown may be frustrating, it gives you the opportunity to be mindful of your skin and health. So, take this time to get habituated to an easy skincare routine that works for you. Include cleansers, moisturisers, sunscreens and serums in your skincare routine. Remember, it takes 18 to 254 days to form a habit, so keep at it if you want to continue to have gorgeous skin.
During these difficult times, we urge all of you to stay home, stay safe, and take care.
About INURSKN:
Built on more than a decade of experience of Dr. Sejal Saheta, we are the honest and affordable skin and hair care clinic. Our goal is to make each patient comfortable and happy with their appearance with the least amount of intervention.
Here qualified and trained doctors, equipped with the latest technology, conduct and supervise all procedures in strict adherence to protocols developed by Dr. Saheta.
We are happy to be a part of your journey to reach your health goals. If you think we have been able to help you, please do review us:
On Practo: http://prac.to/vkpj
On Google: https://goo.gl/zHfACo
Disclaimer:
This article is one in a series of articles on skin conditions by Dr. Sejal Saheta – MD, DNB – Dermatology and Venereology. The objective of this series is to educate the reader and help them take precautions against various skin conditions they come across on an everyday basis. These articles are not meant to be used by patients for self-diagnosis or for avoiding proper medical treatment. The images used in the above blogs are just for the visual representation of the treatment results may vary from patient to patient