Hair Today, Gone Tomorrow:
When to & when not to worry about Hair Loss.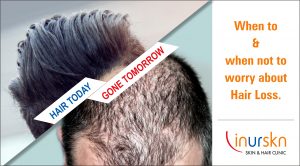 I recently came across a movie 'Bala' in which the protagonist is a young proud man who starts losing hair prematurely and goes through various anecdotal adventures including mythical solutions, makeshift solutions and finally acceptance.
Although the movie to me was a socially accurate interpretation of what happens with typical patients of premature hair loss, right from loss of confidence to outright fear. I believe it did not adequately cover what a good dermatologist can do to help you reduce and prevent hair loss.
So here are a few pointers that cover what are the types of hair loss and what all can be done to prevent the same.
So what exactly qualifies to be 'Hair Loss'?
Hair grows everywhere on the human skin except on the palms of our hands and the soles of our feet, but many hairs are so fine they're virtually invisible. The average adult head has about 100,000 to 150,000 hairs and loses up to 100 of them a day; finding a few stray hairs on your hairbrush is not necessarily cause for alarm.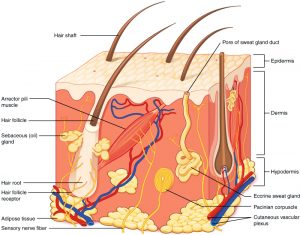 Each follicle of hair has its own life cycle that divided into three phases:
Growth Phase
Resting Phase &
Falling Phase
At any given time, about 90% of the hair on a person's scalp is in growing phase and hence hair that falls is limited in quantity and does not qualify to be called 'hair loss'
But the life cycle of a follicle can be influenced by age, disease, and a wide variety of other factors. This often causes more hair to be in resting or falling phase and hence we see increased fall of hair which is then called 'hair loss'
Are there different 'types' of hair loss?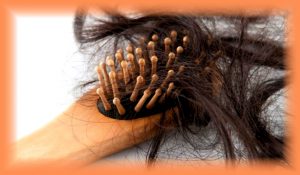 Absolutely. And the reasons for them can vary as much as their seriousness and their treatment. So it is always advisable that in case you suspect you are losing more than normal hair loss, first seek out the help of a good dermatologist who can help you understand exactly what 'type' of hair loss you are experiencing and hence also decide on an appropriate line of treatment.
Androgenetic Alopecia

– This is the most common type of Hair Loss and is commonly referred to as Patterned Baldness. This affects both men and women alike and is genetic in nature.

With men, this can begin as early as teens. It is seen initially in the form of a receding hairline with the gradual disappearance of hair from the crown and frontal scalp.
With women it presents as

thinning

of a ponytail, receding hairline and thinning in front of the scalp.
Acute Hair Fall (Telogen / Anagen Effluvium) – This is a temporary hair thinning over the scalp that occurs because of changes in the growth cycle of hair. A large number of hair enter the resting phase at the same time, causing hair shedding and subsequent thinning. The causes can be variable, but some of the more common ones are listed here:

Stress
Post Pregnancy
Any Illness or Surgery
Straightening of hair, too often perms, blow drying etc.
Medical conditions like Thyroid, Diabetes, Pcod, Anemia
Crash Diets
Certain drugs (Chemotherapy)
Deficiency of vitamins like D3, B12
Alopecia Areata

– This is an autoimmune condition (in which the body's immune system attacks healthy cells of the body) which presents as one or many bald spots usually on the scalp, sometimes on beard and moustache also. This is mainly seen to be triggered by stress.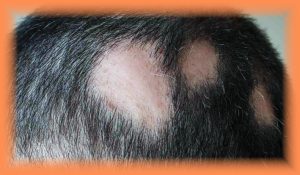 Scarring Hair Loss – This is an irreversible type of hair loss. In this, there is the destruction of hair follicles due to inflammatory processes like:

Certain bacterial infections
Severe fungal infections
Certain skin conditions like lupus, lichen planus etc.
Sever injuries due to burns or radiation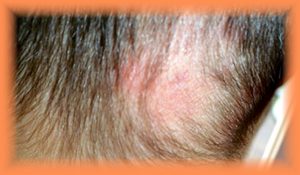 So what are the known effective treatments?
As you have read, there are various reasons for hair loss and hence the treatments can be a combination of the below:
First & foremost, it is always advisable to improve the lifestyle, which includes and is not limited to eating healthy, exercising, eliminating smoking etc.
Second, work towards reducing stress. And on this, I am a strong advocate of 'whatever floats your boat' – from yoga to intense exercise to vacations to watching movies to spending time with your kid…there is no wrong answer here.
There are plenty of proven medications that work towards preventing hair loss and plenty of topical applications that actually stimulate hair growth. The success of these is variable and they require to be taken on a strict schedule which is prescribed by the doctor.
Also now there is a host of non-surgical therapies like: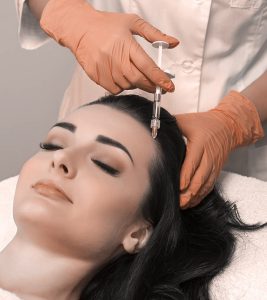 Meso Therapy – This involves injecting growth factors (meso serum) into the scalp. The procedure helps stimulate existing hair follicles which are in their resting (mature) phase and induces growth. The procedure also increases overall blood circulation in the scalp, strengthening the hair follicles.
Lastly, there remains Hair Transplant, which is known to be quite successful in a lot of cases but can be expensive and hence more of a last resort for most patients.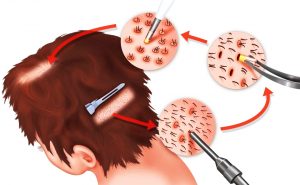 But….
Please remember, hair fall is natural and normal and unless it affects your work or societal presence taking drastic steps is not a recommendation that I make.
Back to our protagonist in the movie 'Bala', I believe that he found the one true resolution for his problem – 'acceptance'. Along with it, he found peace of mind and a happy life.
We at INURSKN remain true to our motto of helping our patients become 'comfortable in their skin' and always endeavour for the least amount of external intervention.
About INURSKN:
Built on more than a decade of experience of Dr. Sejal Saheta, we are the honest and affordable, skin and hair care clinic. Our goal is to make each patient comfortable and happy with their appearance with the least amount of intervention.
Equipped with the latest technology, here qualified and trained doctors conduct and supervise all procedures in strict adherence to protocols developed by Dr. Saheta.
We are happy to be a part of your journey to reach your health goals. If you think we have been able to help you, please do review us:
On Practo: http://prac.to/vkpj
On Google: https://goo.gl/zHfACo
Disclaimer:
This article is one in a series of articles on skin conditions by Dr. Sejal Saheta – MD, DNB – Dermatology and Venereology. The objective of this series is to educate the reader and help them take precautions against various skin conditions they come across on an everyday basis. These articles are not meant to be used by patients for self-diagnosis or for avoiding proper medical treatment. The images used in the above blogs are just for the visual representation of the treatment results may vary from patient to patient