4 Super Skin Care Ingredients You Must Know About
The what, when and why of advanced skin care ingredients.
In the pursuit of glowing, clear skin; people try almost anything from muds to acids to trending beauty products on their face, often on the recommendation of the all-knowing World Wide Web. However, what they frequently forget is that a lot of these well-researched articles on the internet are backed and propagated by pharmaceutical and cosmetic companies to promote their products. 
This article takes a balanced approach and explains not just what skin care ingredients can do but also tries to answer questions of who should use products with such ingredients and when.
Also it pays to first focus on the basics of skin care. (You can read a blog on the subject here ):
Also as one ages there are changes that are expected in the skin and also the skin care routine should keep up with the same. I would recommend reading the below two blog articles for the same:
It goes without saying that before you start using any new products please consult your dermatologist. Self-diagnosis is often the worst diagnosis and self-medication can be harmful.
So let's dive into it.
 
Vitamin C

Sun exposure, pollution and lifestyle choices like smoking etc. can damage the skin through a process called 'oxidative stress'. Oxidative stress is the process in which there is an imbalance in the free radicals and the antioxidants present in the skin cells such that the free radicals tend to damage the skin cells.
Vitamin C is the most potent antioxidant which neutralizes this oxidative stress.

Vitamin C increases collagen synthesis and decreases collagen degradation thereby decreasing the propensity for the skin to form fine lines and wrinkles.

Furthermore it also reduces melanin formation thereby decreasing pigmentation.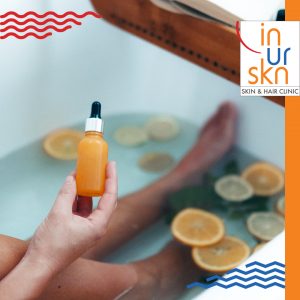 While it is generally a good idea to incorporate Vitamin C based products into your skin care routine, sometimes some vitamin C formulations can cause irritation and acne breakouts.
Retinoids (Vitamin A)
Retinoids are derivatives of vitamin A. One of the common ingredients often seen in skin care products is retinol which is nothing but a type of retinoid.
Retinoids encourage cellular turnover, stimulate collagen production and slow down collagen degradation. Hence these are often hailed as the most effective anti-ageing ingredient which can help reduce fine lines and wrinkles. They also help in reducing pore size, help to fade out age spots and achieve a glowing skin.
However please remember these are active ingredients and can cause stinging, redness and sometimes peeling of skin. It is generally a good idea to keep a watch on the number of hours for which a particular cream or serum with retinoids is applied.  In case of any irritation, they should be stopped for few days and then restarted with only a few hours application at a time.

It is also advisable that at night when using retinoid based products to use a moisturizer along with the same and in the day time to use a sun screen when out in the sun. This reduces the chances of the retinoid reacting with your skin.
Do pay attention to using the correct sunscreen and moisturizer. 
When it comes to moisturizer's and sunscreen lotions here are two detailed guides that you may find useful:
How to select a moisturizer for every season and every skin type.
How to select the right sunscreen for your skin type.
The Don'ts of Retinoid usage:
Never overuse it. While using any retinol based cream or serum, only take a pea-sized blob for the entire face.

Never use it during pregnancy.

Please remember that retinoids are active ingredients that your skin needs to get used to. What is worse than not using retinoids is to have a start and stop approach to usage. One needs to ease into a routine of using retinoid based products and be very consistent with it. It can take at-least 3-4 months for results to show.
AHA, BHA

These are alpha-hydroxy acids (glycolic acid, lactic and citric acid, mandelic acid etc.) and beta-hydroxy acids (salicylic acid etc.) 
AHAs
AHAs are water-soluble acids commonly made from sugary fruits. The most commonly used AHA are glycolic acid and lactic acid.
The most commonly used AHA are glycolic acid and lactic acid. Creams and lotions with alpha-hydroxy acids help in the following manner:
They lessen mild hyperpigmentation like spots, scars and melasma.

They also work on fine lines and superficial wrinkles.

They are also used to treat enlarged pores and uneven skin tone.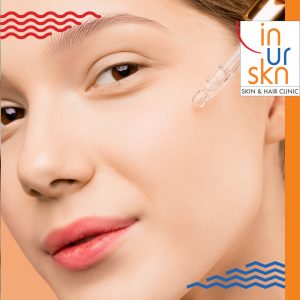 Products containing AHAs can cause mild irritation and sensitivity to sun exposure. To avoid this use a sunscreen during day time and use products that contain at the most 10% to 15% AHA. 
Also, you need to allow your skin to get used to alpha-hydroxy acids. So start with a few days in a week and slowly increase it to daily application.

BHAs
The most common BHA is (beta-hydroxy acids) is salicylic acid. These BHAs help in the following manner:
They help remove dead skin cells

They heal sun damaged skin and enhance its texture and color.

Since they can unclog pores, BHAs are also effective in reducing acne.
Before using any BHA based product, consult a dermatologist about which one to use and when. Also, tell them about any other skin products that you may be using that might react with AHAs or BHAs.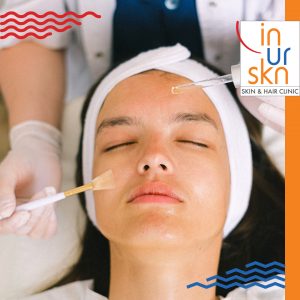 AHA and BHA are not only used in topical creams but also in chemical peeling. It is often a recommended pigmentation treatment by dermatologist in mumbai. I personally encourage my patients to go for a chemical peel session, followed by a skin care routine that includes AHA or BHA based products.
You can read about the safety and efficacy of chemical peel procedure Here:
Hyaluronic Acid: 
This compound occurs naturally in our connective tissues and helps cushion and lubricate them. With age, the level of Hyaluronic Acid gradually and naturally decreases. Additionally, lifestyle choices like minimum physical activity, poor diet, smoking etc. also affect HA levels in the body.
How Hyaluronic Acid helps:
It helps retain moisture in the skin.

It increases the elasticity of the skin.

It reduces fine lines and wrinkles.

Over the counter skin care products containing hyaluronic acid are available for topical application. These are often used along with vitamin C products to assist in effective penetration.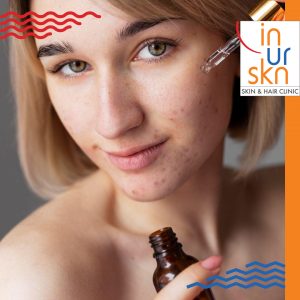 But the best way to infuse HA into the skin is through an injectable procedure carried out by dermatologist, which can keep your skin hydrated and supple for 9 to 12 months.
There are way too many myths around dermal fillers. You can read about these myths and truths Here:  
While all these ingredients are present in over-the-counter skin care products, each person's skin is different. Hence discuss with your dermatologist and set up a good skin care routine that works for you.
Lastly remember skin care is a marathon and not a sprint, so make the journey a pleasurable 'me time' experience.
Disclaimer:
The objective of this article is to educate the reader and help them make wiser choices under the guidance of a trained dermatologist. It is not meant to be used by patients for self-diagnosis or for avoiding proper medical treatment. The images used in the above blog are only for visual representation purposes. Actual procedure, products and results may vary from patient to patient.
About Dr. Sejal Saheta and InUrSkn:
Built on more than a decade of experience of Dr. Sejal Saheta, we are an honest and affordable skin and hair care clinic in Powai, Mumbai. Our goal is to make each patient comfortable and happy with their appearance with the least amount of intervention.
Dr. Sejal Saheta has dual degrees of MD and DNB in dermatology and venereology and has worked alongside some of the senior most doctors at the largest hospitals in Mumbai.
Located in Powai, InUrSkn is the largest skin and hair clinic in central suburbs of Mumbai and offers the latest technology in the safety of world class infrastructure. 
We are happy to be a part of your journey to reach your health goals. If you think we have been able to help you, please do review us:
On Practo: https://prac.to/vkpj
On Google: https://goo.gl/zHfACo
How Dr. Sejal and InUrSkn can help?
No matter what your skin and hair needs, Dr Sejal Saheta ensures personal attention to each patient and creates customised and scientifically-backed treatment plan for each patient. Through her years of experience and use of technology at her clinic (InUrSkn – Skin and Hair Clinic) located in Powai, Mumbai she has been able to consistently deliver great results in the field of beauty cosmetology to thousands of patients. 
Also Inurskn offers a plethora of skin rejuvenation treatments like:
Medical Skin Clean-Ups

Medical Peels / Chemical Peels

Laser Skin Toning / Laser Skin Brightening / Laser Skin Lightening

Sanguine Facials / PRP Facials

Microdermabrasion / Skin Polishing

Skin Resurfacing through Microneedling

Iontophoresis / Ionization / Ion Therapy

Skin De-pigmentation Skin De-Taning
All of the above is done with the best in class machines within the comfort and safety of a world class infrastructure.