Regain you Mane… Naturally  
How PRP can help you revitalize your hair growth.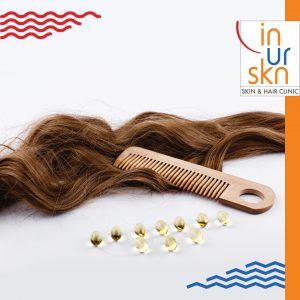 While I have written quite a few articles regarding hair loss, in this article I would like to cover a particular solution that has a very good success rate with absolutely no side effects.
This wonderful procedure is called PRP Therapy.
You can read previous articles on hair loss and hair care here: 
Controlling Hair Fall in these stressful times: 
When to and When not to worry about hair loss: 
So what is PRP therapy and how can it help you?
PRP stands for platelet-rich plasma. Platelets are the component of blood which help in healing wounds and injuries. Platelets consist of growth factors – which are nothing but certain proteins in your body that help stimulate cell growth and regeneration.
Platelet rich plasma is a solution that is made from your own blood but which has a very high density of growth factor proteins.
As the term "platelet-rich plasma" suggests, platelets are generally about 4-5 times more concentrated in PRP than in regular blood.
Activation of alpha granules of platelets releases growth factors like (VEGF, TGF, PDGF, EGF) that are known to assist in wound healing and tissue regrowth.
Also, growth factors released from platelets act on stem cells in the bulge area of the follicles, stimulating the development of new hair follicles and promoting neovascularization (new blood vessel formation).
It thus helps in new hair growth and reduces hair fall.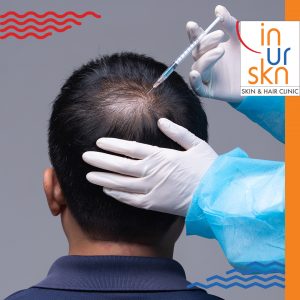 So is PRP the right solution for my hair loss?
PRP has shown very good effects in patients who suffer from the following types of hair loss:
Male and female pattern Balding

Telogen Effluvium (acute hair fall)

Anagen effluvium (hair loss due to chemotherapy or other drugs)



It is best to speak to your dermatologist about the exact nature of your hair loss and if you are a candidate for PRP therapy.
Look for a Dermatologist, not a Trichologist.
(On a side note: Dermatologists are trained to care for skin, hair, nails and certain STDs. It is often a misunderstanding that there is a specific degree called trichology. As a matter of fact trichology is just an addendum course without any proper medical recognition in India. I highly recommend that for hair loss one should visit a trained dermatologist with a credible degree) 
So what is a PRP procedure like?
A PRP hair therapy procedure can be typically split into two parts.
The first part is where a small amount (10 to 20 ml) of blood is collected from the patient and PRP (platelet-rich plasma) is generated from the same.

The second part is where this PRP is injected into the scalp after the scalp has been numbed with an anesthetic cream.
The procedure is painless with very little post procedure care and literally no down time. That is, a person can schedule a procedure like this in the middle of the day and go back to routine immediately after the procedure.
The entire process takes about 60 to 90 minutes.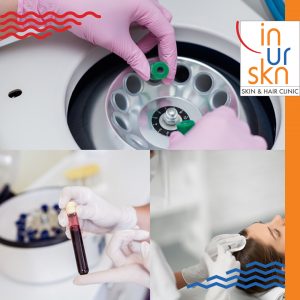 Are the results permanent? How frequently do I need to do this?
PRP is used in conjunction with oral medication and topical applications to boost hair growth. Unfortunately hair loss can be a hereditary condition in which once medications and topical applications stop a person can possibly start losing hair again. But this is not the case for every patient and it is a good idea to discuss your specific problem with the hair specialist you consult.
I personally recommend that a patient should start with 4 to 6 sessions spaced 3 weeks apart to begin with. In this time period and after as many sessions the exact effect of PRP on the patient is well established. Post this I recommend a session of PRP every 6 to 12 months on a case to case basis as a booster.
This procedure sounds scary… Is it safe?
PRP is as natural a procedure as it gets. In which case your own blood and your own body's healing system is used to stimulate hair growth. PRP does not pose any danger of allergy, hypersensitivity or foreign-body reaction. Since it is an autologous preparation (prepared from patient's own blood) there is no chance of getting any cross reaction.
The only possible observed side effect is a mild headache which settles within 24 hours.


Who should avoid PRP therapy?

Patients who have an active infection in the scalp, any clotting disorder, platelet dysfunction or any active patches of chronic skin diseases should avoid PRP. But most people do not fall in these categories and when you speak to a hair expert like a dermatologist, the doctor will ensure a full health history and ensure your safety always.


In conclusion, if you are undergoing hair loss and if it bothers you, I would encourage you to speak to your doctor about PRP and if this is the right solution for you.
Disclaimer:
The objective of this article is to educate the reader about the possibility of engaging in PRP therapy with a trained and experienced dermatologist (doctor). It is not meant to be used by patients for self-diagnosis or for avoiding proper medical treatment. The images used in the above blog are only for visual representation purposes. Actual procedure and results may vary from patient to patient.
About Dr. Sejal Saheta and InUrSkn:
Built on more than a decade of experience of Dr. Sejal Saheta, we are an honest and affordable skin and hair care clinic in Powai, Mumbai. Our goal is to make each patient comfortable and happy with their appearance with the least amount of intervention.
Dr. Sejal Saheta has dual degrees of MD and DNB in dermatology and venereology and has worked alongside some of the senior most doctors at the largest hospitals in Mumbai.
Located in Powai, InUrSkn is the largest skin and hair clinic in central suburbs of Mumbai and offers the latest technology in the safety of world class infrastructure.
We are happy to be a part of your journey to reach your health goals. If you think we have been able to help you, please do review us:
On Practo: http://prac.to/vkpj
On Google: https://goo.gl/zHfACo

How can Dr. Sejal and InUrSkn help?
No matter what your skin or hair ailment, Dr Sejal Saheta ensures personal attention to each patient and creates customised and scientifically-backed treatment plans for each patient. Right from basic issues like hair loss or skin pigmentation to more serious problems like skin and scalp infections, Dr. Sejal is able to bring value to her patients through years of experience. In case any patient requires more advanced treatments like chemical peels or laser skin rejuvenation or PRP treatments, InUrSkn offers state-of-the-art equipment in large world-class treatment rooms. Even aesthetic treatments like laser hair removal are carried out by CIDESCO certified aestheticians under strict supervision of Dr. Sejal only. Dr. Sejal has special interest in the domain of chronic skin ailments like eczema, psoriasis and vitiligo and has been working alongside hundreds of patients to keep these conditions in check and improve their quality of life.
A number of patients can testify to this with proven results >
(https://www.inurskn.in/case-studies).